General Maintenance and Repair in Nottingham and Derby
Nice-n-White is a small operation with low overheads offering Building and Property Maintenance services in Nottingham, Mansfield, Hucknall and Derbyshire since 2009. If you are looking for handyman services such as gutter cleaning, conservatory cleaning, damp prevention solutions and other general maintenance for your building or property in the Nottingham or Derbyshire areas, then you have come to the right place.
Conservatory Solutions
Before and after
Conservatories are one of the most expensive additions you can make to your property. If well maintained, they can last a lifetime. Apart from broken or cracked windows, the worst that can happen is a slipped panel causing water damage to your home if the wind and rain are in the right direction.
Gutter Solutions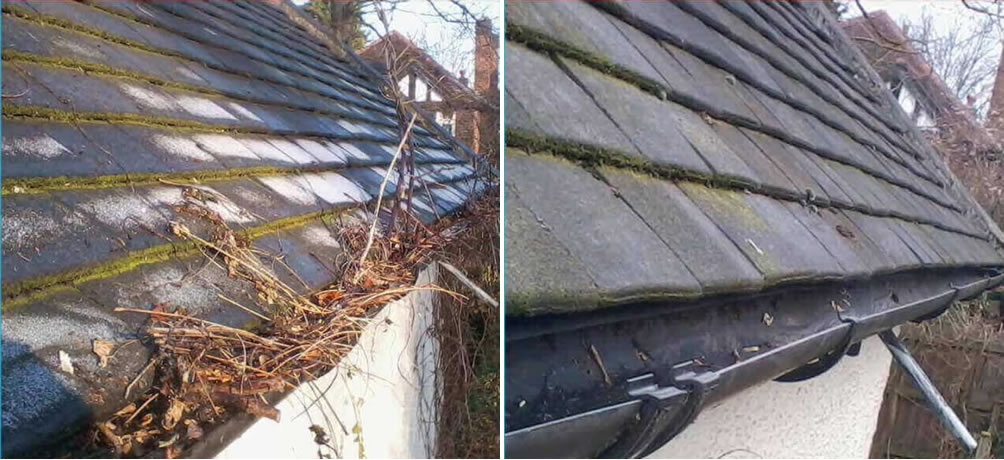 Before and after
Periodic gutter maintenance, cleaning and repair can make the difference between carefree living or the prospect of damp walls and damaged pointing, which in turn can cause damage to the exterior face and structure of the brickwork.
Damp Prevention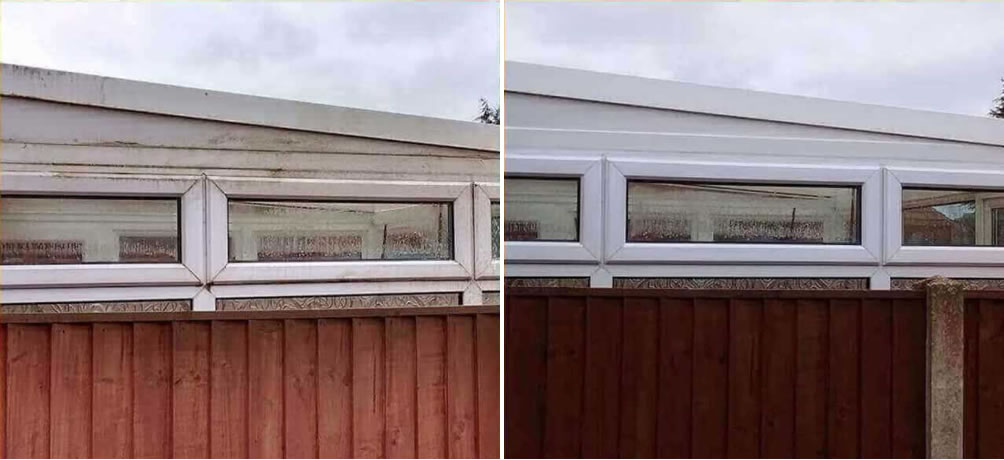 Before and after
Damp proof courses and certificates in most cases are not necessary or required. Most damp issues can be traced to either blocked or leaking gutters, broken or missing roof tiles, or poorly sealed windows.
The 3 main causes of damage to your property which can cost next to nothing to maintain are:
Gutters: Making sure your gutters are free-flowing and not blocked is very important. Blocked or overflowing gutters can cause damp inside the property which can lead to re-plastering and re-decorating but can be avoided by annual checks.
Storm Drains: Blocked storm drains take minutes to unblock but if left can crack during freezing weather. Over time, the water can seep through the foundations washing away the soil, potentially causing subsidence and/or cracking to masonry.
Roofs: While at the property, we will inspect your roof to check it is water tight and advise if you need to contact a roofing specialist.
These three areas are relatively cheap to stay on top of and remember, our work is fully insured, carried out to a professional standard and fully guaranteed.
Nice-n-white has a fast growing base of satisfied customers who always come back for more. Read our reviews here.